Eyes are one of the most sensitive part of body, that involves the vision process and allows you to enlighten yourself about the various aspects of life. In the contemporary world, there are many people who encounter the problems related to eyes that are curable but few people are obscure about it.
When a person finds difficulty in vision and unable to identify the near and far objects, it simply signifies that the person suffering from either myopia or hypermetropia or from presbyopia.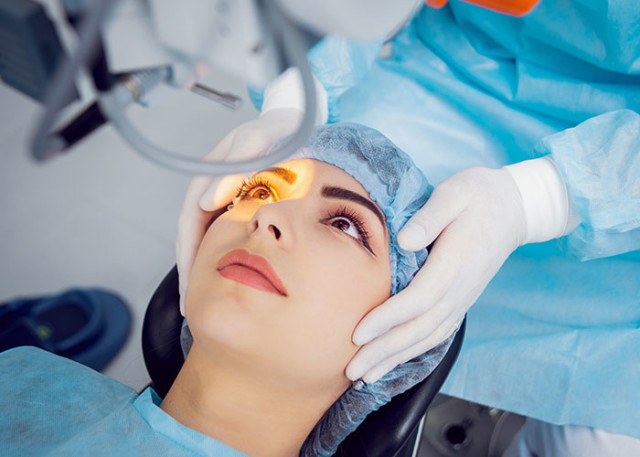 What is solution for these eye problems?
These are any kind of particular diseases that will stay life-long but if not treated on precise time then the power can decrease or increase with the pace of time.
Henceforth, for solving such problems on permanent basis, the eye surgery is available to which in general terms called as LASIK.
What is LASIK and how to find the best doctor for that?
LASIK eye surgery is great procedure of the surgery that doesn't involves much amount but it provides long-lasting and effective results. The LASIK surgery as mentioned-above doesn't involve much time or money but it does involve the team of ardent professional doctors, who can perform their work with prominence and ease.
For the promising results of this surgery there are multiple things that the patients need to see and some of them are enlisted here-
Experience – In any field of work, the most pivotal asset that signifies the quality of work of any profession is his/her experience in that arena. So, first of first, you need to know the work experience of the eye specialist, who will perform the surgery as in this work the new doctors are not so good option to head off for.
Communication level – Once you checked the experience of that specialist, do talk to him/her and share your problem and observe carefully what he/she suggest. If he or she is more emphasizing over the budget, then do apprehend one fact that he or she is might not be the good option to go for.
Technology used – After observing these two crucial points, do notice that which technology the doctor is using as there are lots of equipment in the medical line that can be used. Therefore, do make sure that you enquire about the technology, which they would be using for you.
Certificate – Apart from the above-mentioned significant features, you also need to see whether the doctor is certified by medical board or not as this is the most important point to look after.
So, these are the few essential things that you should see before you head off for LASIK.