Everyone is having so many queries regarding Lasik treatment. Recently, several contradictory information about this treatment has been heard through media, which has really created confusion in the minds of several people. As a result, there are many myths about the whole procedure and fear to take laser treatment for correcting their vision. Get familiar with the most popular myths about LASIK treatment: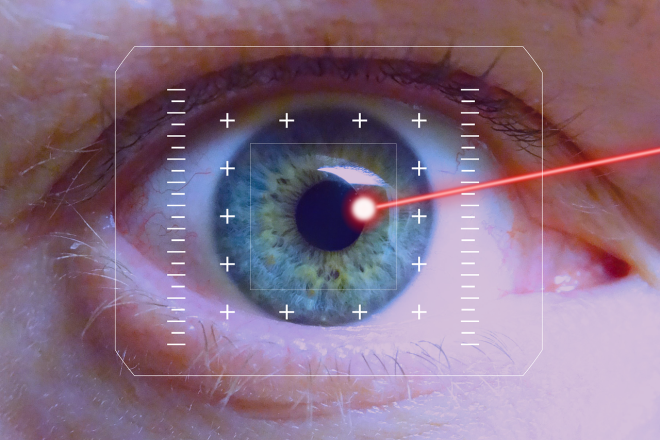 MYTH: LASIK is unreal surgery.
Reality: LASIK is a real surgery similar to any other surgery. It should not be considered as a dangerous procedure, as proper care is taken by the doctors, before and after surgery. There are threats or risks related to LASIK, as there are with any other treatment. Yet, various medical studies have recognised that chances of acute vision-reducing problem are exceptionally low.
MYTH: There are several Complications and risks associated, like night blindness and dry eyes, after having LASIK treatment.

Reality: The risk related to laser treatment is extremely low. Slight glare and dry eyes are common side effects instantly after the procedure, but it generally last for three to six months. Surgeons take appropriate testing beforehand and the surgery is performed only if the patients are not at any kind of risk.
MYTH: LASIK treatment is new so no one knows about his or her chances of any long-term side effects.
Reality: Although LASIK surgery has become very popular and common nowadays, people are still in a confused state of mind regarding the surgery. The very first surgery was done in in the United States in 1987. To date, no long-term ill effects of the surgery are known.
MYTH: Only single kind of laser is used to deal with all patients.
Reality: In Actual, there are different kinds of lasers used in the surgery. Treatment is done only after proper screening and confirmation of the condition that required to be rectified, Doctors who have approach to a broader forms of lasers, make sure that the patients are only treated with the laser that suits them the best.
MYTH: No matter which surgeon is going to perform the surgery, the outcome will be the same because laser does the whole job.
Reality: The kind of knowledge and skill possess by a surgeon is the fundamental components in the accomplishment of any surgery. The surgeon who is going to perform the surgery must have good knowledge and experience in conducting LASIK surgery. The surgeon must also make and operate the corneal flap which is a very subtle surgical procedure.
You should stop believing in these myths as the reality is completely different. You can go for LASIK surgery without any fear.