A beautiful life is possible if the world is visible for us. The eyes are most vital parts of our body which allow enjoying the happiness of the world, without eyes contentment is dark and tasteless. So preserve the healthy eyes is our responsibility to live happy in the world. Eyes need good foods, exercise and retinue check for excellent visions. There are some foods that can remain your vision fit.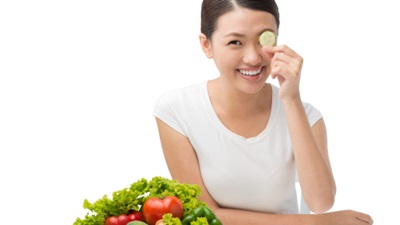 Strawberries: This food contains the high amount of vitamin C, which is beneficial for the vision. Adopting the habit of having regular strawberries can keep eyes healthy and disease free. It is the solution eye's diseases like Dry Eyes, Muscular Degeneration, and some others.
Tomato: A hub vitamin C is obtainable in tomato which helps to provide fine vision. It helps to make the muscle strong and able to provide the obvious vision. The energy is given to eyes by tomato helps to stay strong.
Green vegetables: Green vegetables are the great source of numerous vitamins, that's why eye specialist in Delhi or over the world suggests for having a green vegetable in the eating. You can also have mix vegetables in a salad; it is good in taste and also good for your eyes.
Make the habit of eating eggs: One of the best foods is the egg which is having the figure of protein along with zinc. The high amount of zinc is accessible in the egg that assists to offer good vision and keep the long life of your eyes.
Nuts: Everyone likes to have nuts with milk or without. As it gives the awesome taste but also provides healthy vision to eyes. It contains the good amount of vitamin E which keeps the eyes healthy.
Fish: There are a number of fishes who stay in cold water; they are good food for vigorous eyes. The names are Salmon, Tuna, Sardines etc. they are such a great option to enhance the vision and better health for your eyes.
Sunflower seeds: The sunflower seeds contain the good amount of Vitamin and zinc which is helpful for your eyes. It protects against the many eyes diseases. Doctors highly recommend after the cataract surgery.
The contentment is possible with fit body parts and eye plays the most important role to remain us happy. Every enjoyment is possible with healthy eyes. So keeps it away from the diseases by adopting the habits of above foods. These foods can provide the clear vision and remove the disease of the eyes. Now time, the young generation is staying away from the healthy foods and adopting the junk foods which are extremely bad for the vision of eyes and affect on another body's party. That's why they should avoid the junk foods and adopt above foods for making the superb world.